Webster
9220 Big Bend Blvd
Sunday Service
10:00am
Questions You Might Have
We want to help make your first experience at Canaan a great one!
What is the experience like?
In total, a service at Canaan is about 70 minutes in length. Services begin with a band leading the church in music. The music is a mix of traditional and modern songs played in a contemporary style. Song lyrics are projected onto the screens, so you can sing along and engage with worship however you feel most comfortable. After the music portion, one of our pastors will come out to share an encouraging and hope-filled message.
How early should I arrive?
Here at Canaan, one of our favorite things to do is spend time with friends. Feel free to arrive a little early and grab a free coffee on your way in. If you have kids, allow for an extra 10 minutes to get them checked in. And then after the service stop by the Connection Point to pick up your welcome gift.
Wear whatever you feel most comfortable in. We're pretty relaxed. Jeans and business casual is what you'll see most.
What if I need prayer or want to meet with a pastor?
We have a team that meets regularly, and we'd love to pray for you. Share your prayer request at canaanstl.org/prayer. To meet with a pastor, please call our office.
I'd like to explore or have questions about my faith. What should I do?
Wondering what the next steps are in your spiritual journey? Join us for a two-week experience to discover ways you can begin connecting at Canaan and why membership matters. Go to canaanstl.org/first-step for times and locations.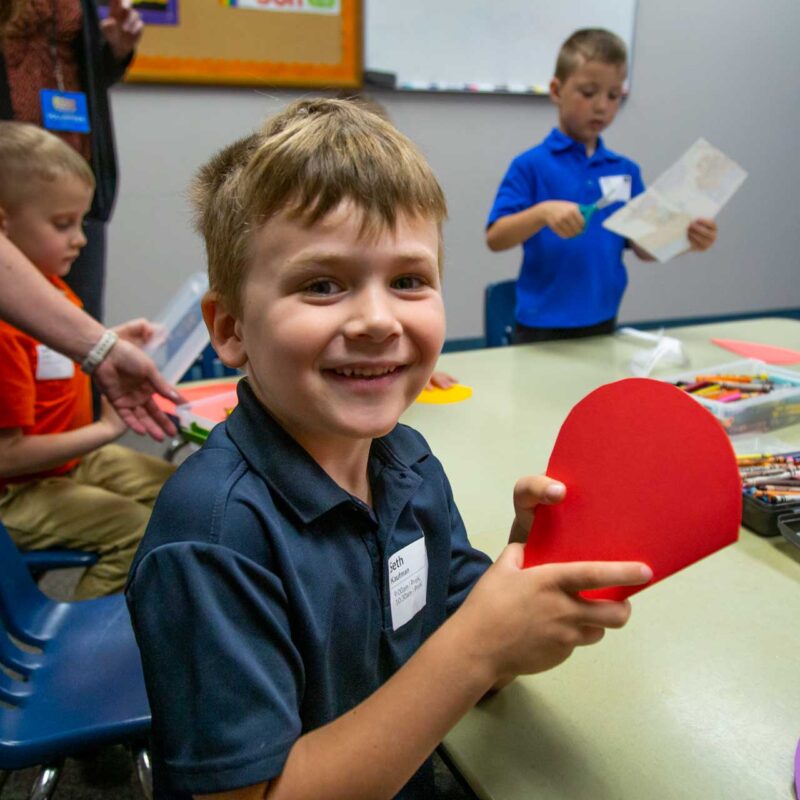 Kids
Birth-3rd Grade
Sundays 10am
During our 10am worship service, kids up through 3rd grade can experience the Bible in an age-appropriate environment that's designed just for them.
Students
6th-12th Grade
Sundays 5pm
Oakville Campus
CAST is our weekly gathering that meets at our Oakville campus from 5-7pm where students are invited to cast off their old lives and follow Jesus today and tomorrow. Students encounter Biblical teaching, small groups, worship, and a time to build relationship and relax with fun and games.